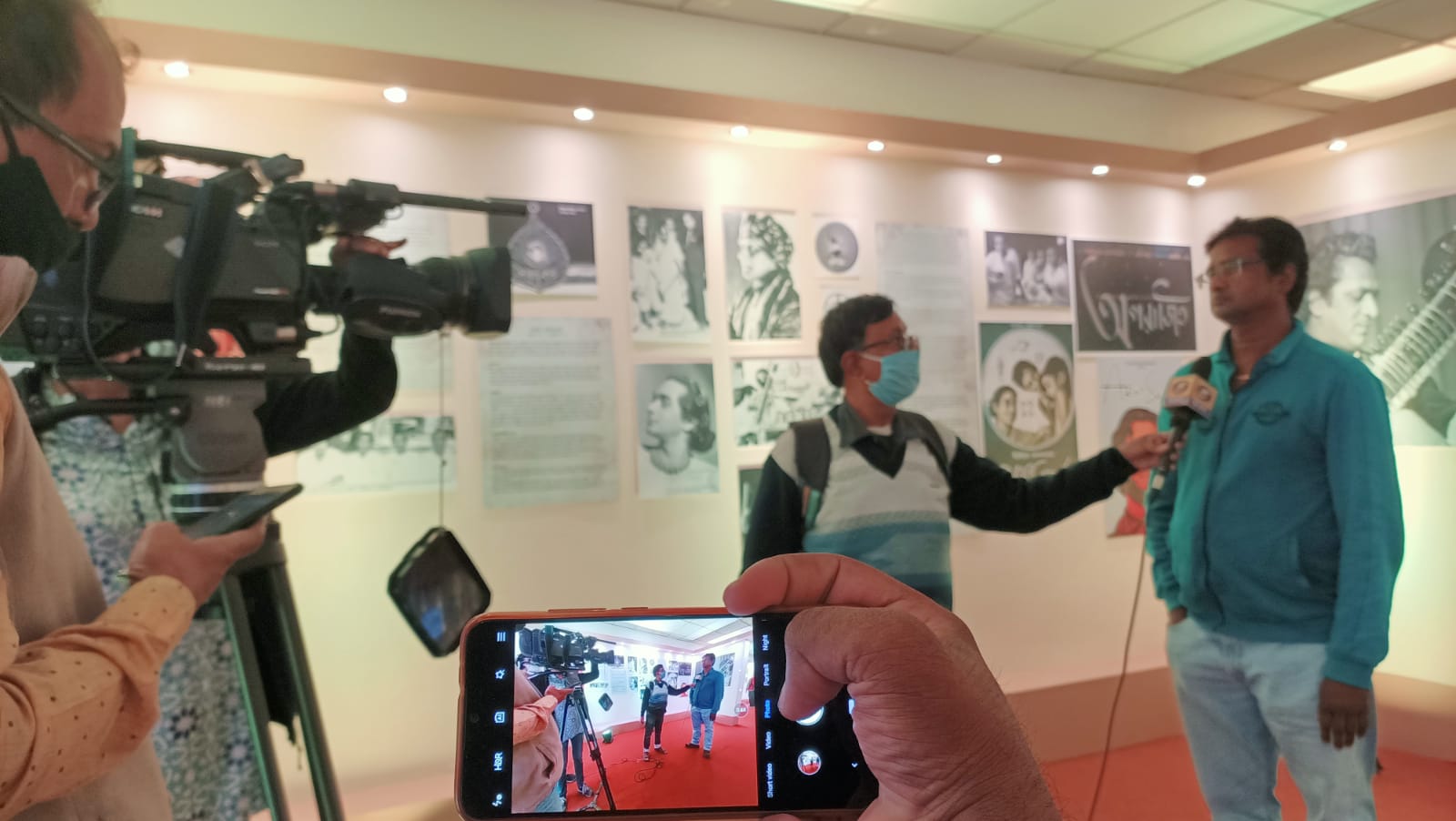 Tapan Kumar Seth is a renowned Art Director in Bengali Film Industry
Tapan Kumar Seth is a highly renowned Art Director in the Bengali Film Industry. He has worked for over 200 films, web series, Ads and Promo.
Tapan Seth was born on 20th May, 1972 in the newborn township of Haldia. He went to St. Xaviers School, Haldia, where his artistic skills amazed the teachers even at the primary school level. Under the able guidance of teachers like Jyotirmoy Chakraborty, Sekhar Karmaka, Pradip Maity especially Nilava Dasgupta, his talent continued to blossom.
His inborn talents, appropriate training and natural scenic beauty of Haldia advanced him in his artistic pursuits. His path was not smooth. He lost his parents in his childhood. But the difficulties only strengthened his resolve to become an established artist.
After crossing many hurdles he succeeded in entering Rabindra Bharati University. There his talents were nurtured through the teachings of renowned teachers like Partha Pratim Deb, Dharmanarayan Dasgupta, Sohini Dhar, Aditya Basak, Chatrapati Dutta etc.
His real artistic career started after his graduation in 1999. He launched himself on his artistic journey, guided by the precious education imparted by his teachers. To attract the critical eyes of connoisseurs he arranged many exhibitions, on his own and jointly with others.
He applied his talents in the field of art direction in the film world of Tollywood & Bollywood (alone and jointly with others). He forayed successfully in the advertising world also. In this area his works have attracted public attention.
A Humble Journey
The Journey of the Renowned Art Director began from the Newborn Township of Haldia